Our founding philosophy and our total commitment to our clients can be summed up in Retail Profit Systems Exclusive Industry First DOUBLE Guarantee: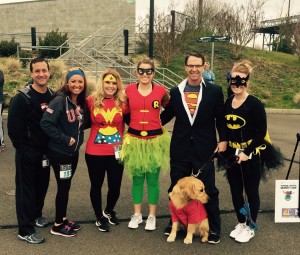 First "No Surprises." When we commit to serve you as our client, we provide full disclosure and  Total Transparency three ways:
NO Pressure!  We will ONLY recommend solutions that are custom-tailored for your needs today, to help your business grow… NO "Cookie Cutter" packages of extra equipment you don't need!
You Will Always Get EXACTLY what we discuss and agree together, with NO Hidden Fees Or Charges.
When you get your first statement, it will be precisely what you expected, or we'll make sure it does, period.
Second, we promise you'll have "No Worries." From the very first day, we've got your back:
Your equipment is delivered directly to your business from our own warehouse, NOT shipped from some distant distribution center.  We stock own parts, supplies, terminals — everything you need, right here.
Your system is personally installed and maintained by our own Specially-Trained In-House Technicians: Everything Is Done FOR You, so you're ready to take your first transaction FAST.
You Get Our Direct Phone Number! You Will NEVER be routed to some far-flung country or big national phone room "help desk."  You will ALWAYS get a live person, right here, and our Dedicated Team of Experts will address any issues quickly and completely, so your business is up and running again as fast as possible.
After almost 20 years, we are here to stay.  You can count on it.  We are totally committed to be here for you AND our community.  In fact, if you're ever in Medford give us a call… we'd love for you to come by our office and share a cup of coffee!  That may not be the kind of relationship you've ever experienced with payment processors, Point of Sale providers or ATM distributors in the past, but that's how we do business!
And if you're not getting this level of personal attention from your supplier now, before selecting RPS or any other company to entrust the lifeblood of your business to — your cash flow — make sure you Know The Right Questions To Ask!  Take advantage of our Complimentary Guide