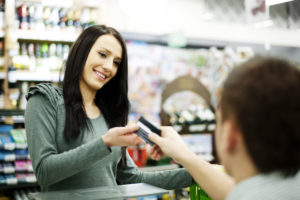 When big payment processing resellers fly into town once or twice a year to sell a bunch of equipment, these professional salespeople know they'll probably never see you again.  Customizing equipment and systems to fit your business or telling you all the facts about their "special pricing" just isn't a priority… getting contracts signed is what matters.
The equipment and services you get should be the right ones you need for your business… not cookie-cutter, one-size-fits-all bundles of stuff you don't need and won't know how to use.
You want — and deserve — a company that listens to you, takes the time to understand your business, then only suggests the exact equipment and systems you need today.  
"Do you need to be able to process credit cards… gift cards… debit cards?"  

"Are you a brick and mortar business, or do you need online or mobile processing as well?"

"Is it important to be able to process cards or access payment processing details remotely on your mobile phone or tablet?"

"Do you exhibit at trade shows or have an in-home service business, or need a virtual terminal in the field. "

"Do you want to easily track sales, revenues, batch and transaction details, retrieval and chargeback information and other items for your business automatically?"
Your business has unique needs, and your Retail Profit Systems Advisor is highly-skilled to listen and customize your system for your business and your requirements.
ONLY with RPS do you provides you a Dedicated Team of Experts… Here in the U.S.A., NOT some foreign country or telemarketing room in some distant state.
Your RPS Team is right here, local and available to you 24/7/365.
It doesn't matter if you only need a single physical terminal or a complete system covering several locations, or if your biggest concerns are selling online or at remote locations… we'll help you find the right, easy-to-use, payment processing options that fit your business.   We're planning on being here for a long time, so there's plenty of time to add additional products or services as your business grows — but only the exact ones you need, scaled to the growth of your business over time.  
Here are just some of the options we provide our clients:
If you'd like to talk with one of our Advisors about your specific needs, or to Schedule An Onsite Demo of our Payment Processing Systems, Call or Email Us Today!